Profile
Established in 1994 under Myanmar Companies Act 1914, as trading company to accelerate and facilitate the rapidly increasing trading business. Company has progressively expanded its business operations and strategically broadened its customer base as a comprehensive enterprise.
Myawaddy Trading Limited offers its customers a full array of goods such as agricultural produce, steel products, tobacco products, brewery products, timber products (rubber wood), vehicles and general merchandize division, and services through its affiliates, associates and mother company's subsidiaries and affiliates.
Agriculture products, marine products are exported through both oversea and border trade. The company is finding success in its activity in exporting local made tobacco products and brewery products.
The company imports industrial raw materials, construction materials, machineries and chemicals. Automobile spare parts, electrical and electronic appliances, consumer goods are also imported.
Management and Organization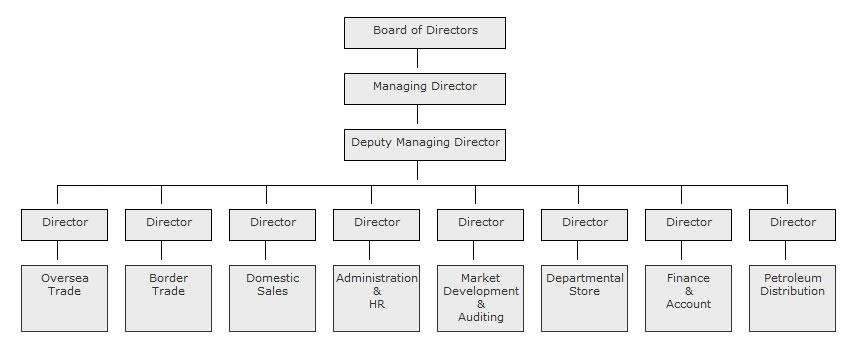 Mission
To achieve the business goals by implementing the trading business in the most efficient and effective way.
Objectives
To maximize the export business
To assist the import sector especially for basic needs of the nation
To assist the commodity prices are at affordable range for public
To explore every best opportunity to boost up foreign currency generation
Helping growth of GDP as to strive the welfare of the nation
English